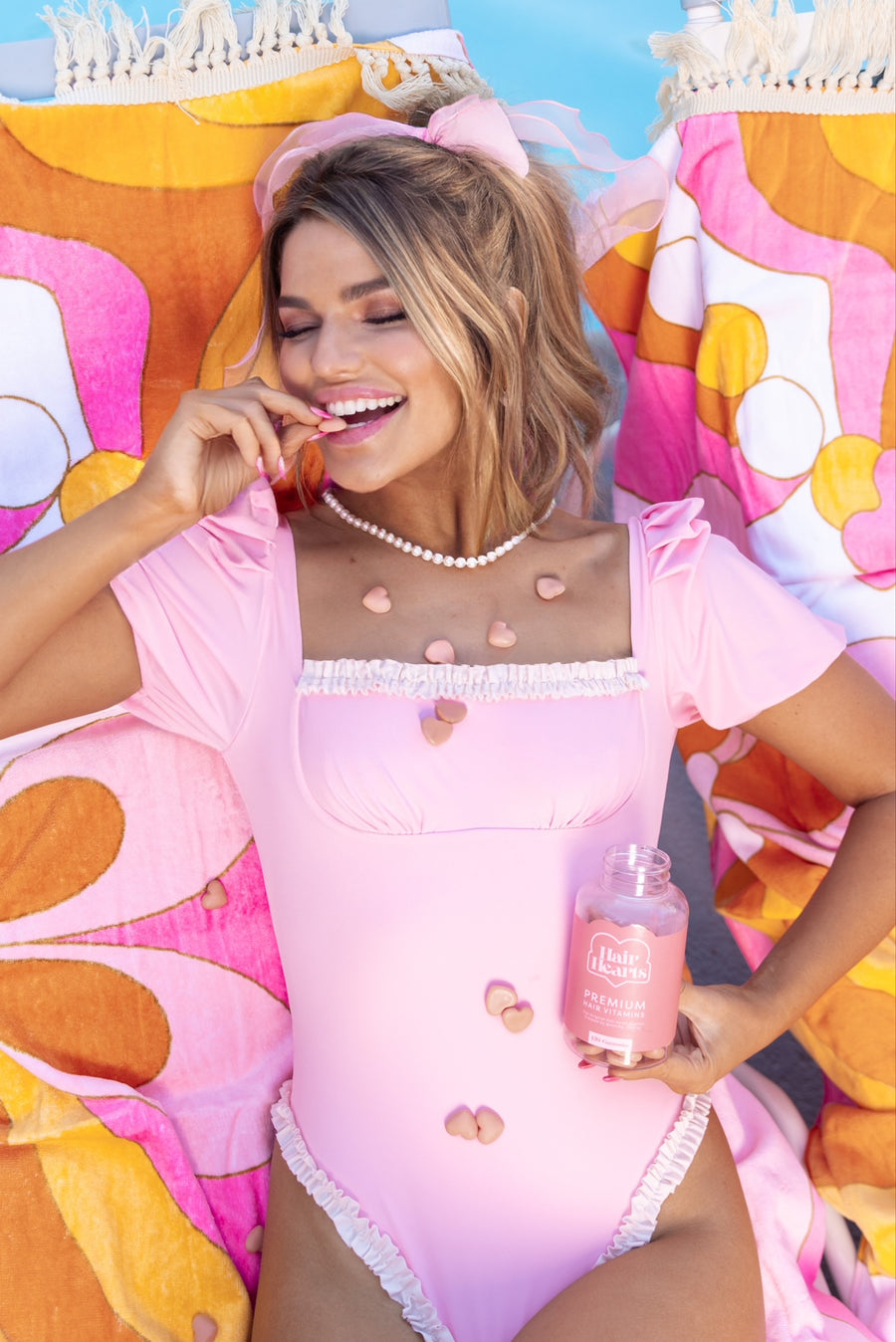 Finally, A Hair Vitamin Made By A Hairstylist
Finally a vitamin that does it all! Want to strengthen and grow your hair?
Why Do You Need Hair Hearts?
Now that you are here, these are the reasons why you need Hair Hearts ASAP!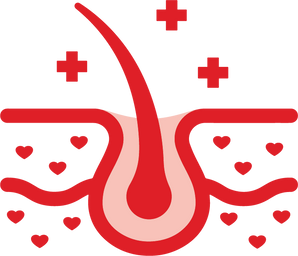 Hair Growth
Hair Hearts promotes hair growth by providing essential vitamins and minerals like biotin and zinc, strengthening hair follicles and supporting healthy hair growth.
Amazing Taste
Hair Hearts are not only beneficial but also taste amazing, resembling your favorite candy gummy. We have dedicated significant effort to crafting their delicious flavor, making them a delightful and convenient addition to your daily routine.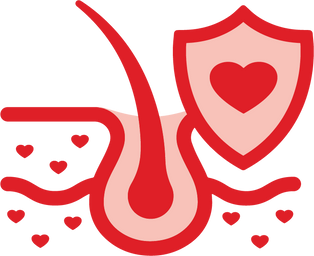 Hair Strength & Thickness
Hair Hearts enhances hair strength and thickness with ingredients like collagen and keratin, reducing breakage and giving you thicker, fuller-looking hair.
Created By Hairstylist @Hairby_Chrissy
Hair Hearts were created by Chrissy Rasmussen. It the perfect hair gummy created by hairstylists.
Order Now
Hair Hearts vitamins are supplements designed to support hair health and growth. While individual results may vary, hair vitamins can provide essential nutrients that may promote healthier hair, especially if you have nutritional deficiencies.
Key ingredients in hair vitamins often include biotin, vitamin C, vitamin E, vitamin D, zinc, and iron. These nutrients can contribute to stronger and healthier hair.
Hair vitamins may help support hair health and minimize hair loss in some cases. However, it's important to identify the underlying cause of hair loss, as certain conditions require specific treatments.
Most hair vitamins are generally safe to use, but excessive intake can lead to side effects such as digestive issues, skin rashes, or allergic reactions. It's essential to follow the recommended dosage and consult a healthcare professional if you have any concerns.
Results can vary depending on the individual and the specific product. Typically, it may take several weeks to a few months before noticing any significant improvements in hair health and growth.
It's always best to consult with your healthcare provider before taking any supplements while pregnant or breastfeeding. They can provide guidance based on your specific needs and any potential risks.
Hair vitamins may be beneficial for individuals who have nutrient deficiencies or poor hair health due to diet or lifestyle factors. However, individual results can vary, and some people may not experience significant changes.
Testimonials
Let our customers tell you why they love Hair Hearts:
I cannot express how amazed I am with Hair Hearts! Not only have they transformed my hair, making it stronger and healthier, but they are also incredibly delicious. The cute heart shape makes taking my daily dose a joy. I've noticed significant hair growth and less breakage since I started using Hair Hearts. They are now a permanent part of my beauty routine!
Hair Hearts has been a game-changer for my hair! I was skeptical at first, but after just a few weeks of taking these delightful gummies, my hair feels thicker and looks luscious. The fact that they taste so good is an added bonus. I genuinely look forward to enjoying my daily treat while nourishing my hair from within. Hair Hearts, you have a customer for life!
I can't recommend Hair Hearts enough! These little gummies have truly worked wonders for my hair. It's not only grown longer and healthier, but it also feels incredibly strong. And the taste? Oh my goodness, they are absolutely delicious! It's like having a sweet treat that also contributes to my hair goals. Hair Hearts has become an essential part of my self-care routine.